MAIN + GARNISH + DRINK
DAILY MENU
10,99 EUROS
To start, choose the main one that you like!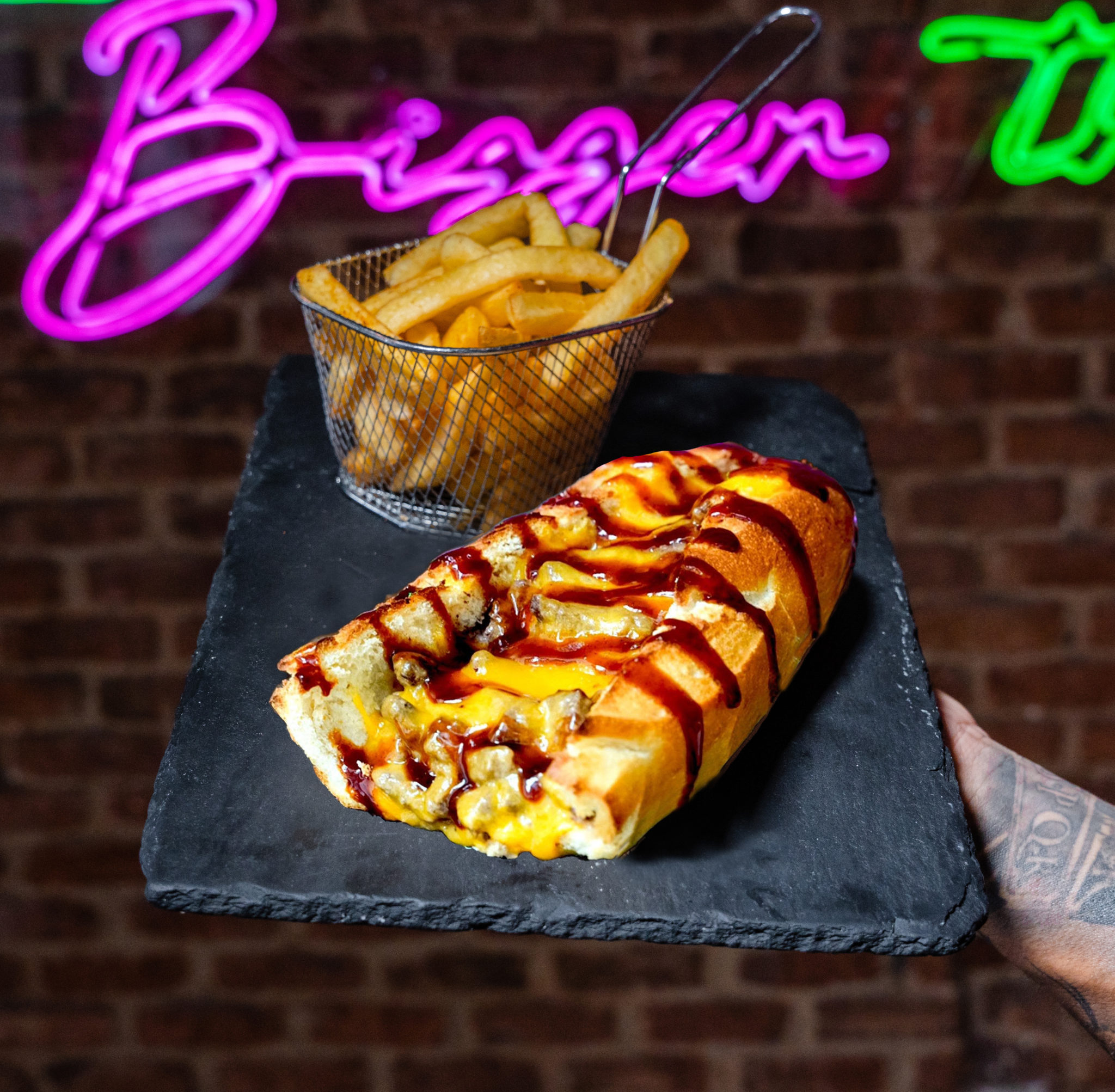 FAST BOY
Diced grilled beef cubes, topped with melted cheddar cheese and topped with barbecue sauce.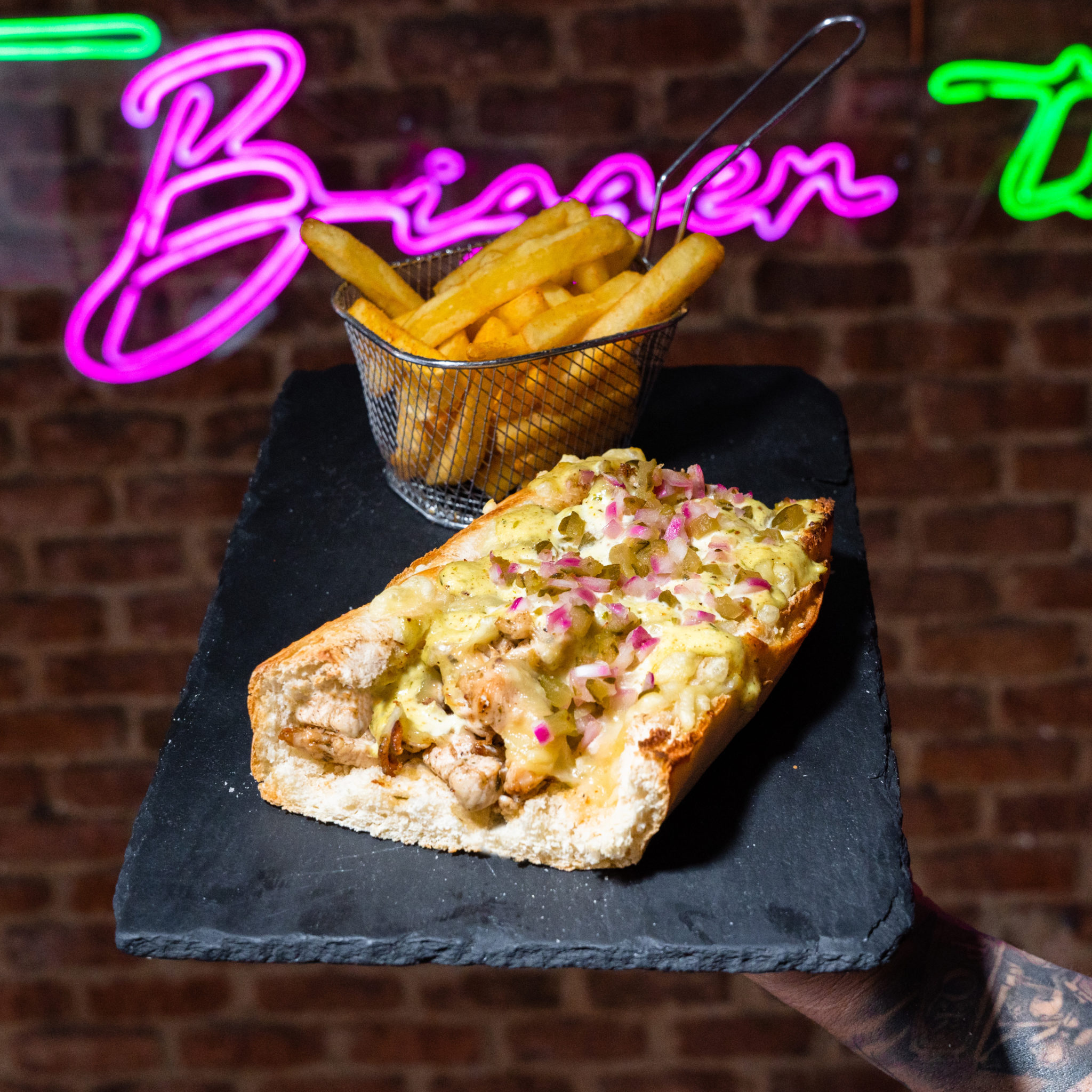 CHICKEN LITTLE
Diced grilled chicken breast mixed with crispy bacon, topped with gouda gratin cheese, crispy pickle relish and red onion. Topped with our Ranch sauce.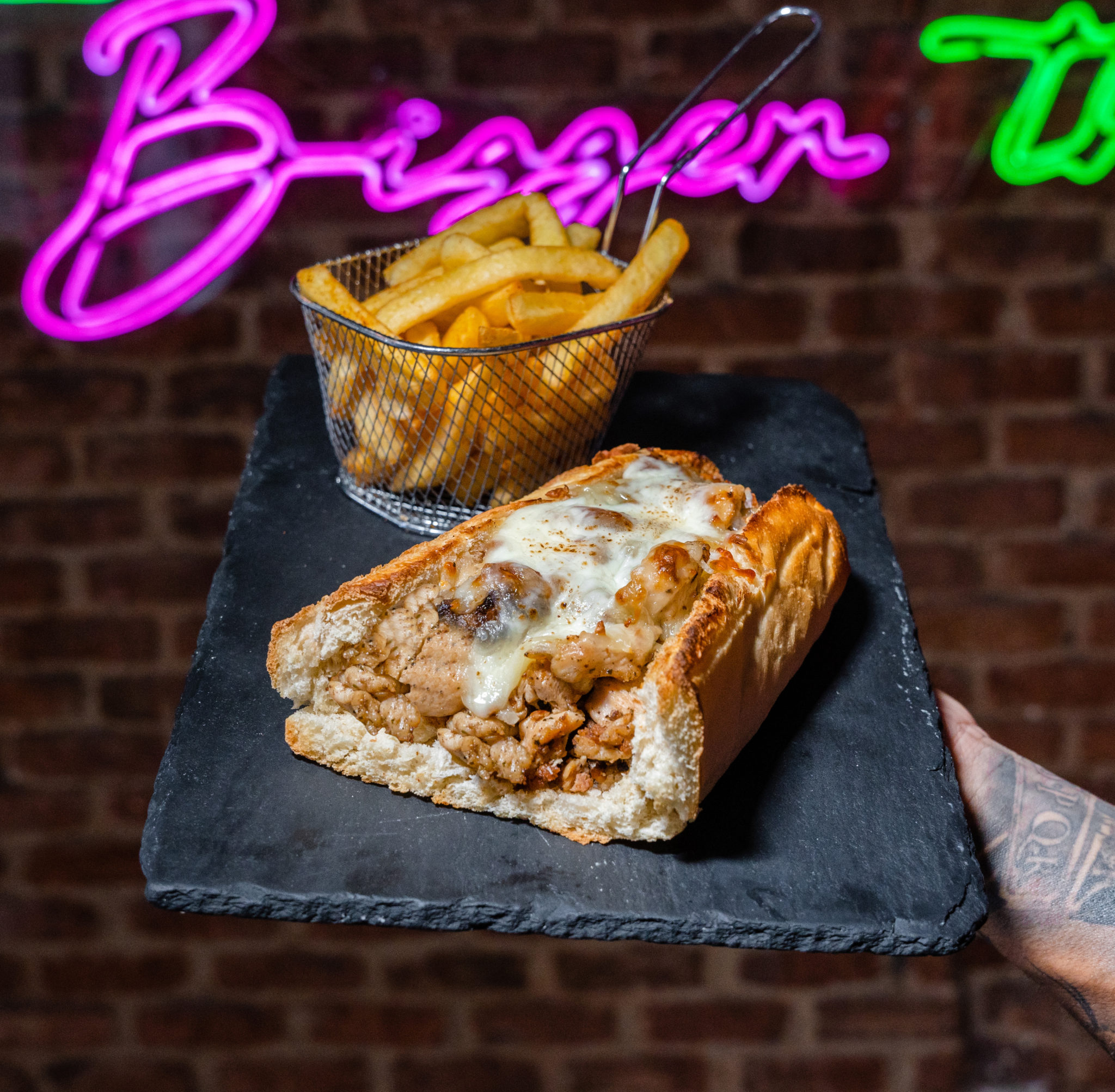 EL CHAMITO
Mix of grilled diced beef, chicken breast and crispy bacon, topped with mozzarella gratin cheese.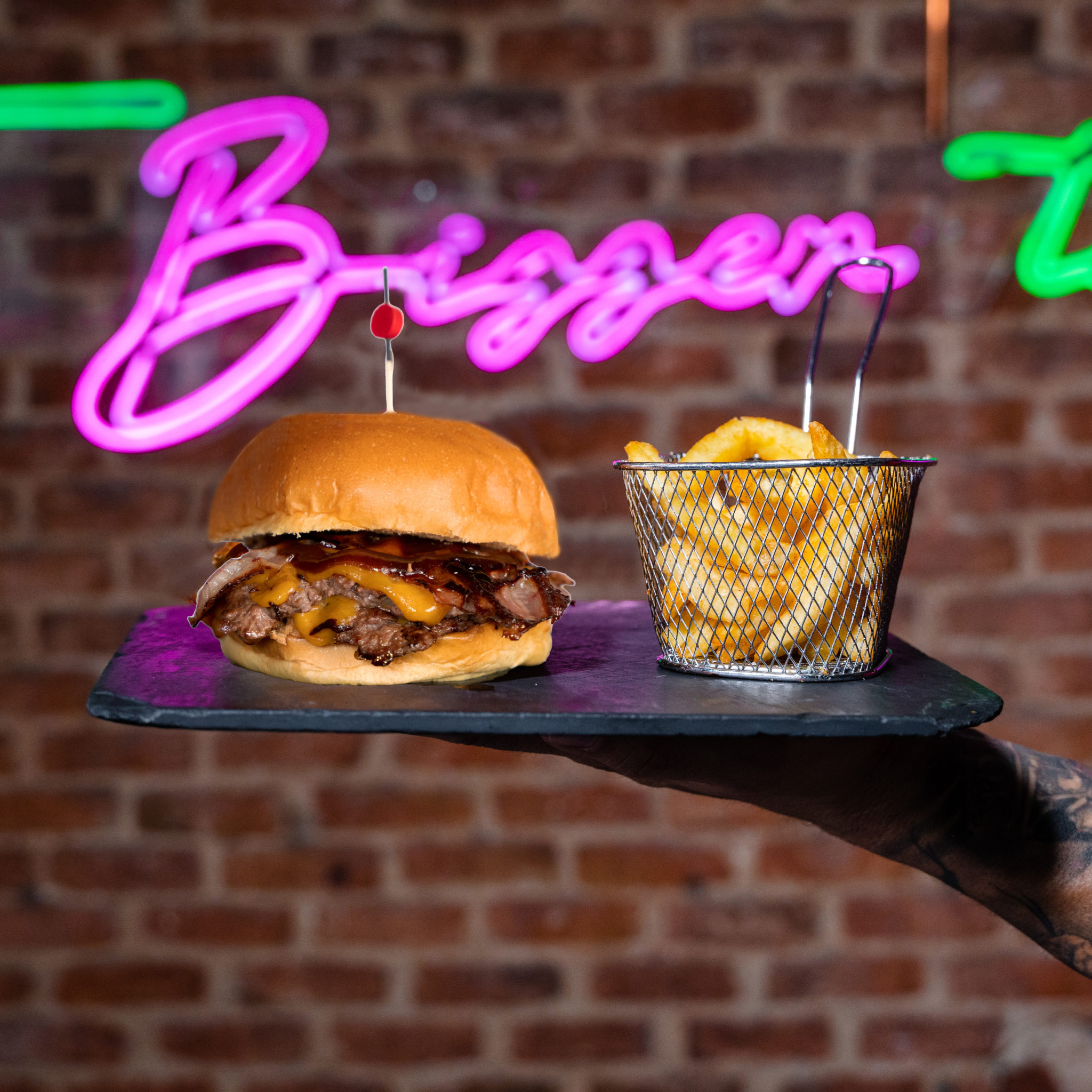 AMERICAN ORIGINAL
Grilled beef smash, covered with cheddar cheese, our delicious maple bacon and barbecue sauce.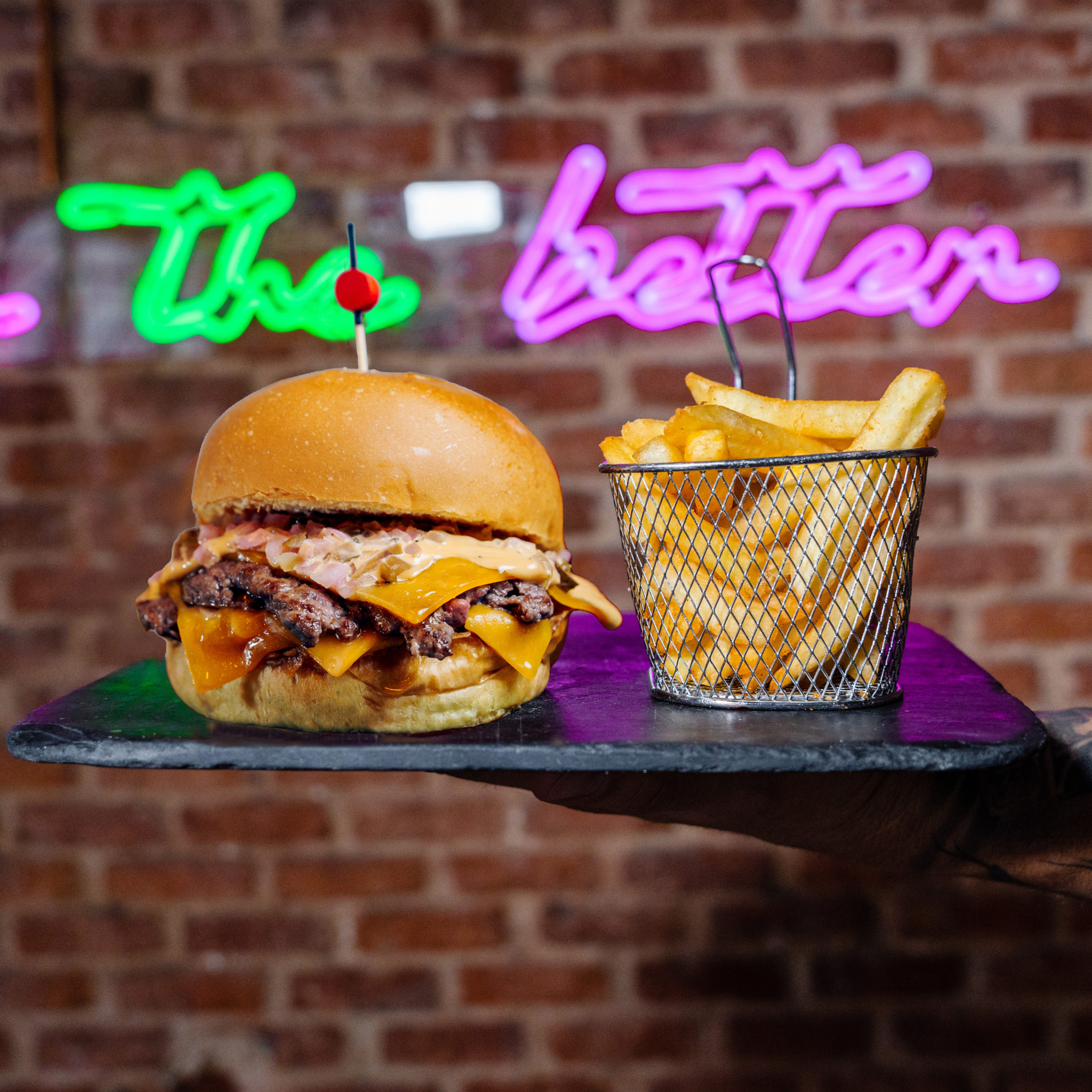 BABY SMASH
Smash grilled beef, topped with cheddar cheese, crispy pickle and red onion hash, topped with Smokey Baconnaise sauce.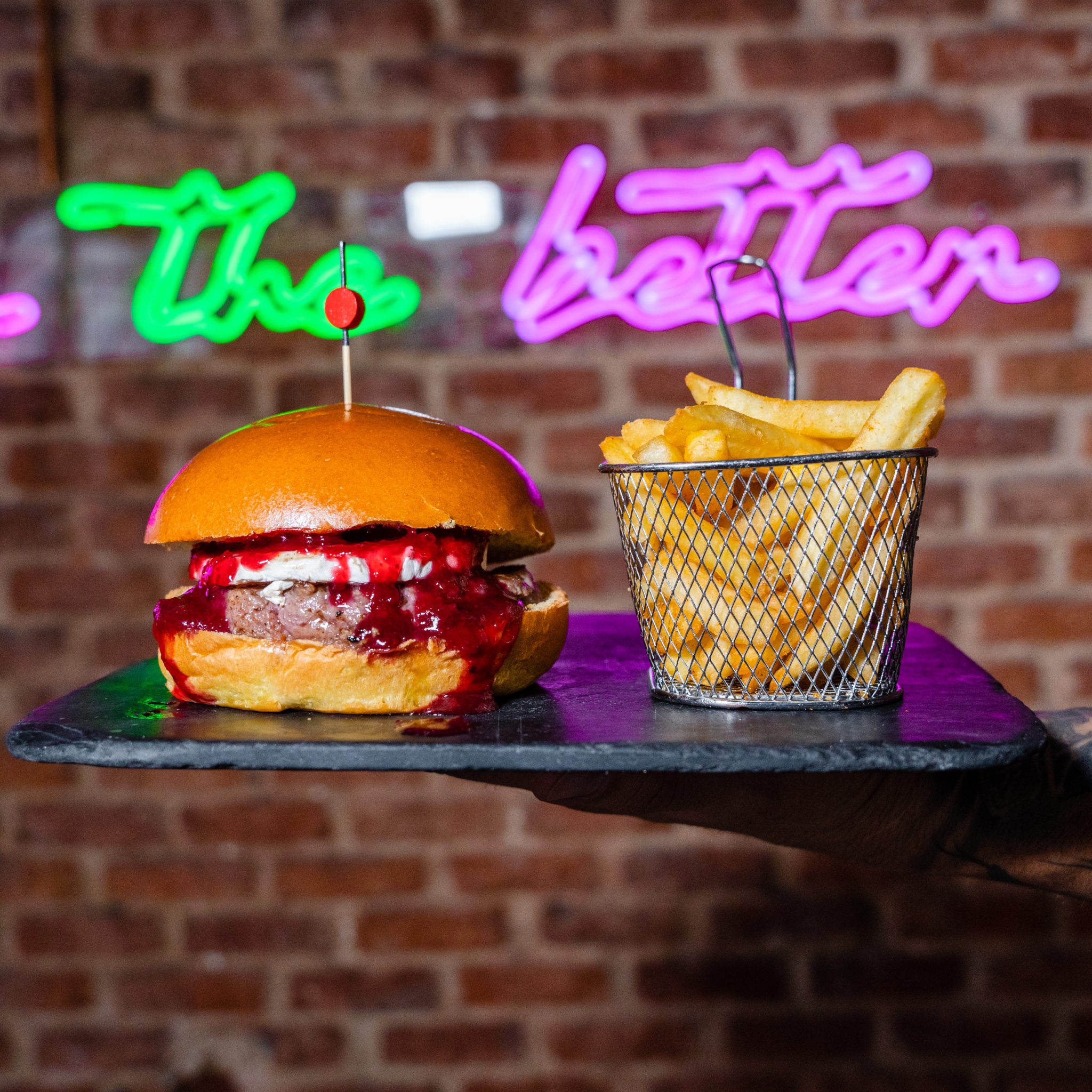 RED GOAT
Grilled beef, grilled goat cheese slice and topped with our delicious red berries sauce.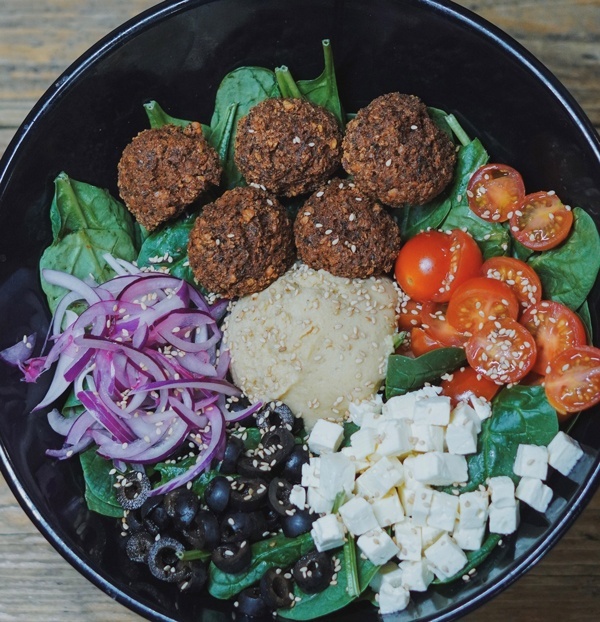 HABIBI BOWL
Special Falafel served on a base of baby leaf lettuce mix, with feta cheese, cherry tomatoes, black olives, red onion, homemade hummus and natural sesame seeds.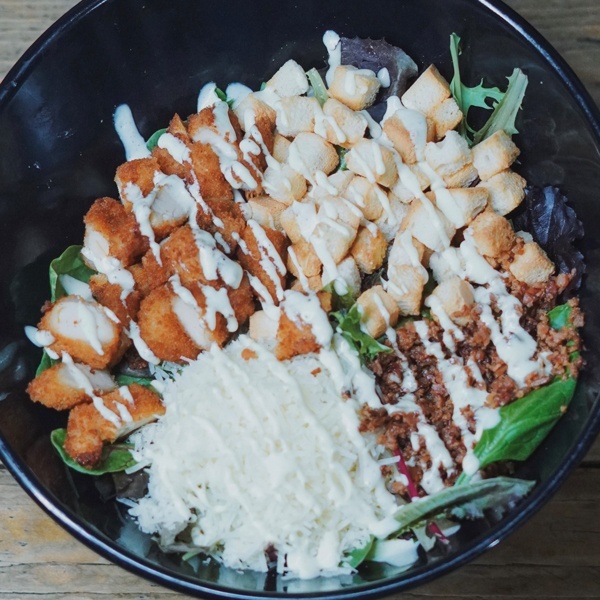 CÉSAR BOWL
Baby leaf lettuce mix base with battered or grilled chicken, bread croutons, crispy bacon, parmesan cheese and our Caesar sauce.
Chef's suggestion: Extra corn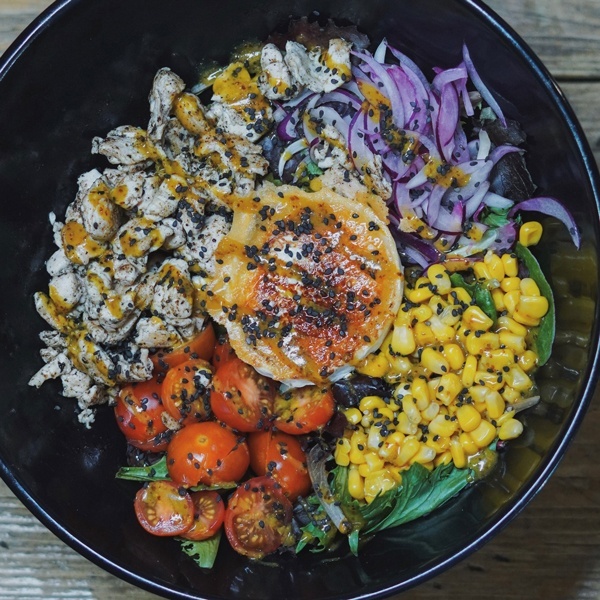 CHICK'N GOAT BOWL
Base of baby leaf lettuce mix, grilled chicken breast, sweet corn, cherry tomato, red onion and succulent grilled goat cheese slice, topped with black sesame and dressed with our exquisite honey-mustard sauce.
Chef's Suggestion: Avocado Extra
EXTRAS
For 2 euros add starter or dessert/coffe and for 5 euros more add starter + dessert/coffe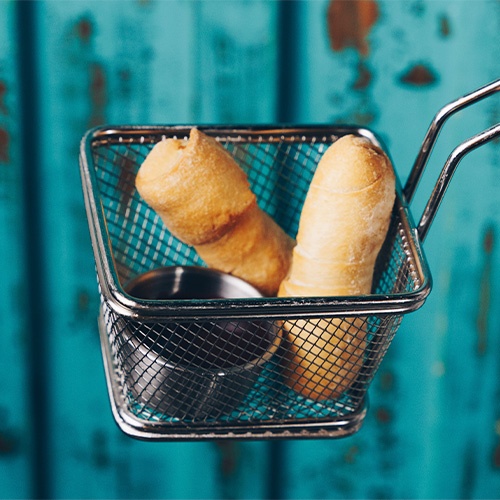 TEQUEÑOS
Classic and juicy Venezuelan cheese fingers, served with our delicious red berries sauce.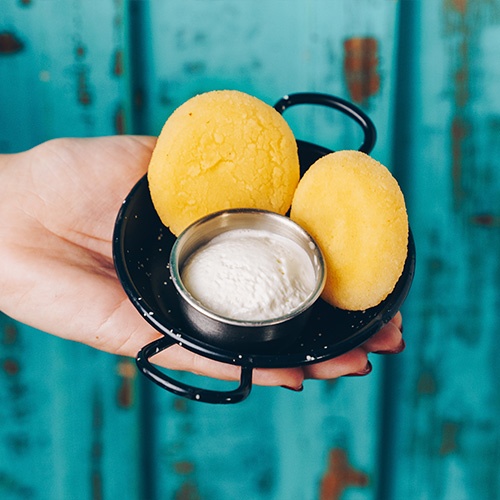 AREPITAS
Venezuelan basics, crispy and juicy. And also filled with Latin cheese.
Chef's suggestion: Extra shredded Beef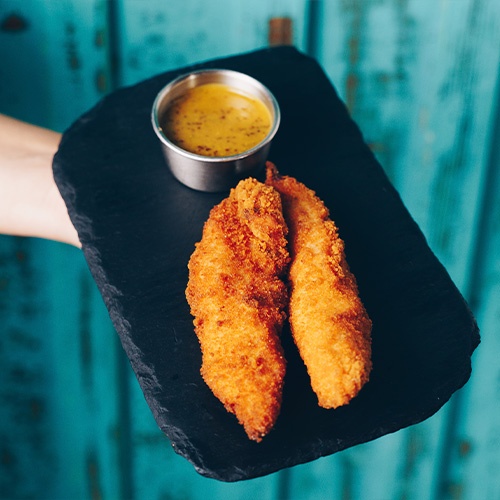 CHICKEN TENDERS
Crispy and juicy chicken tenderloin strips, served with french fries, barbecue and our exquisite honey mustard sauce.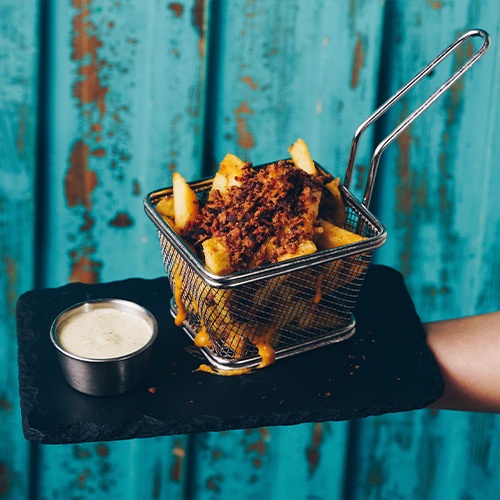 RANCH POTATOES
French fries dipped in melted cheddar cheese, topped with crispy bacon and accompanied with our exotic Ranch sauce.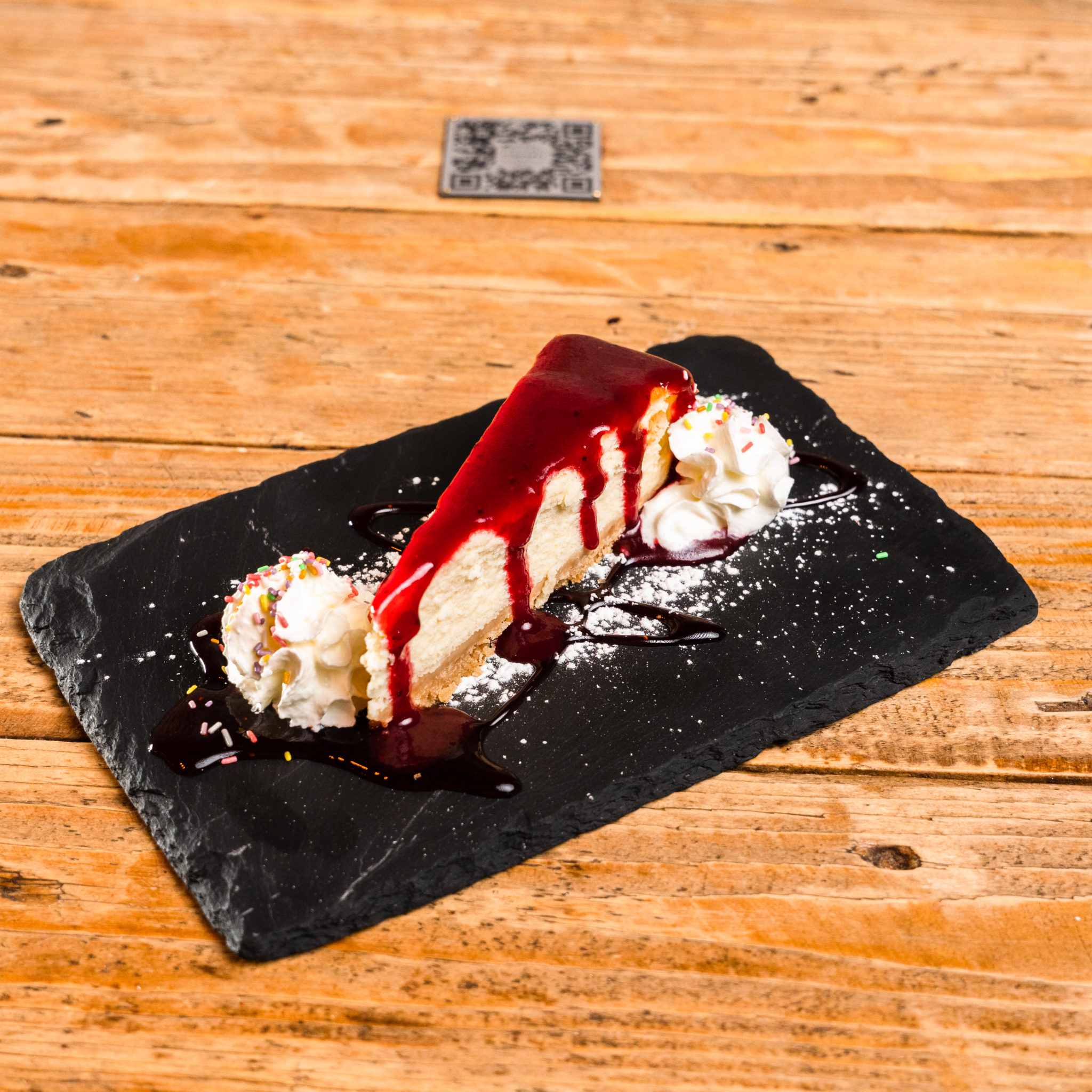 ORIGINAL CHEESE CAKE
Original recipe cheesecake with our homemade red berries sauce.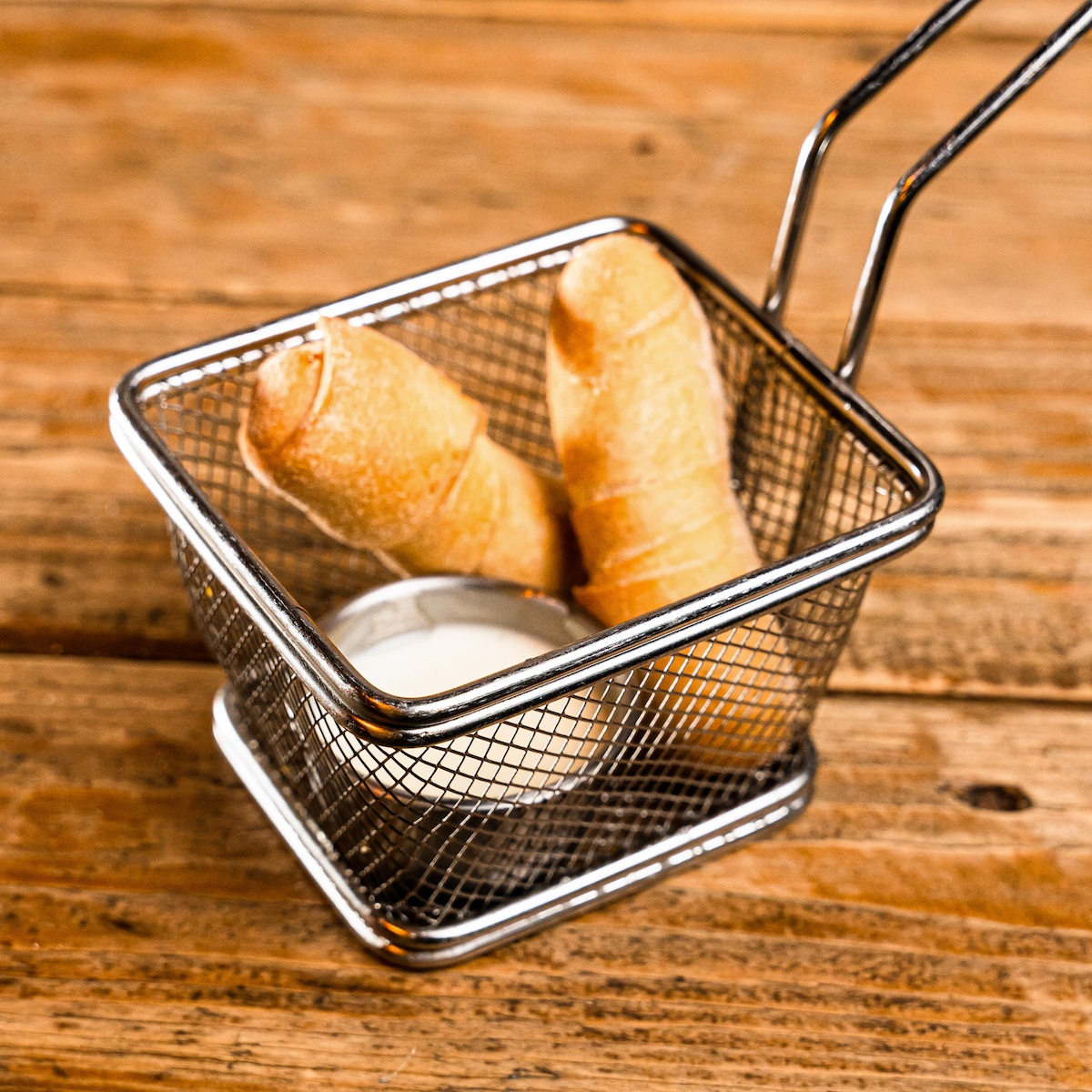 NUTELLA TEQUEÑOS
Accompanied with white chocolate syrup.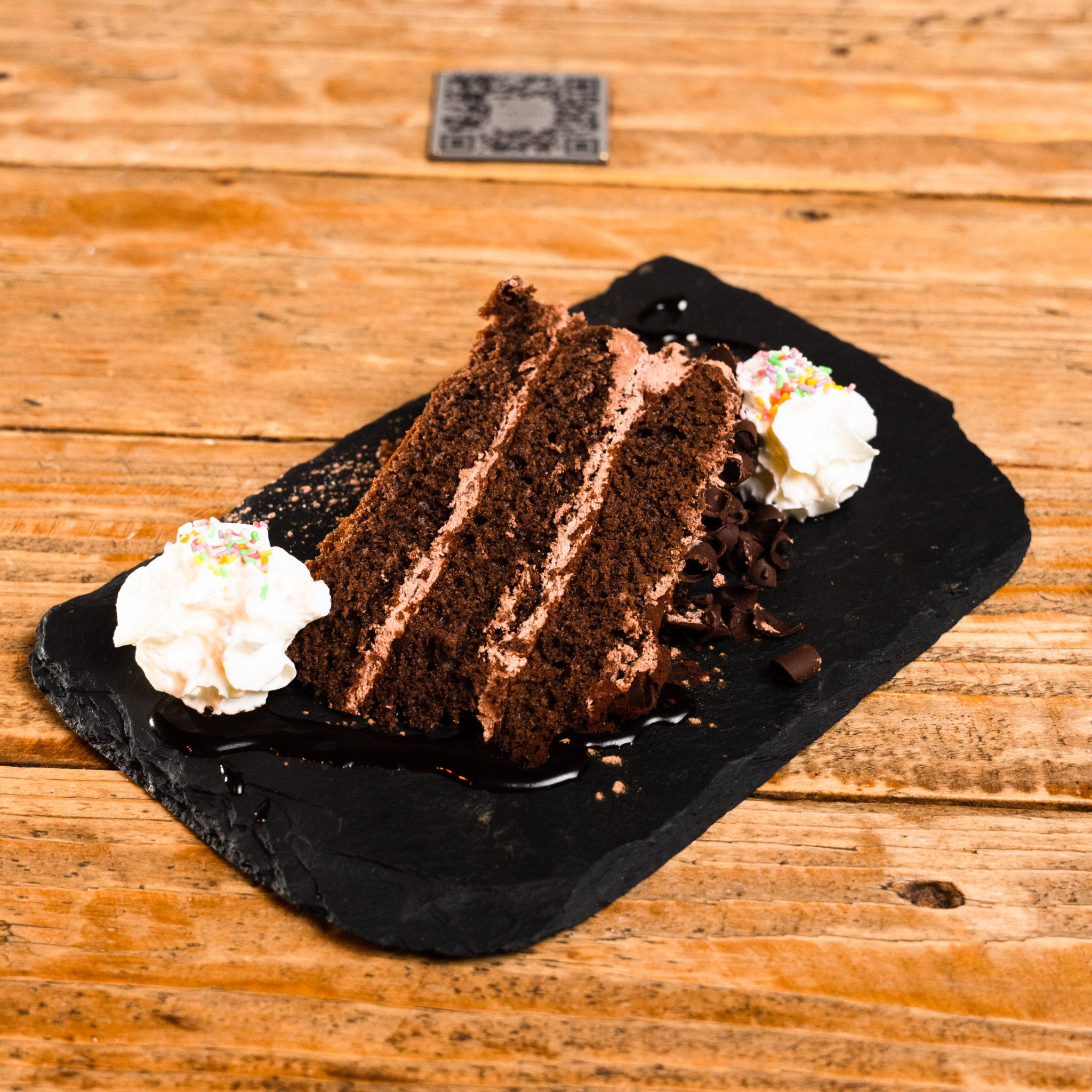 CHOCOLATE CAKE
Classic "death by chocolate" cake served with whipped cream and chocolate syrup.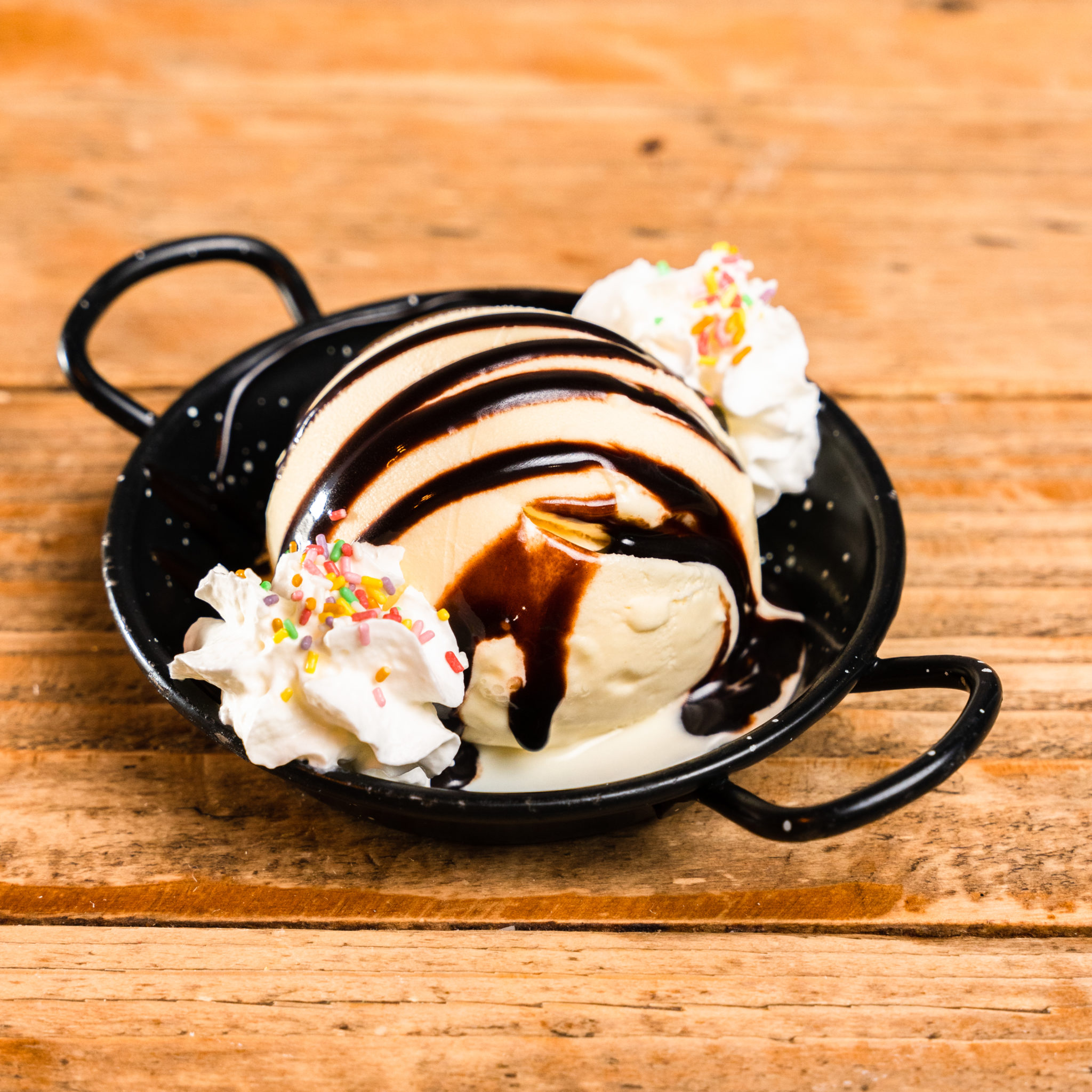 ICE CREAM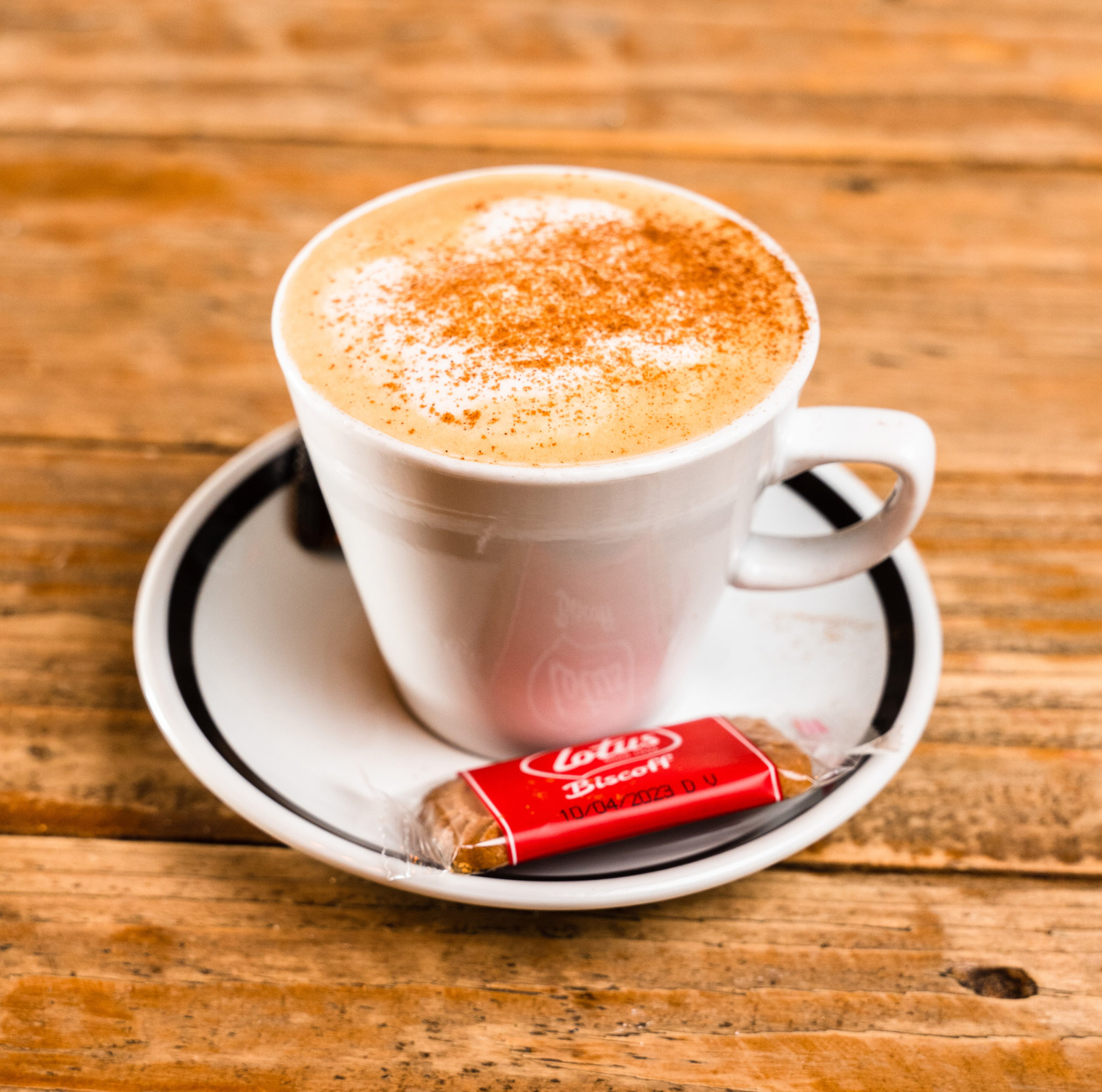 COFFE
DRINKS
Coca Cola – Coca Cola Zero – Sprite – Lemon Fanta – Orange Fanta – Water – Soda – Nestea – Beer 1/3 Blonde – Beear 1/3 non-alcoholic (Blonde or toast) – Glass of wine (La Sastrería) – Glass of Señorío del Real – Tinto de Verano – Limonada – Papelon