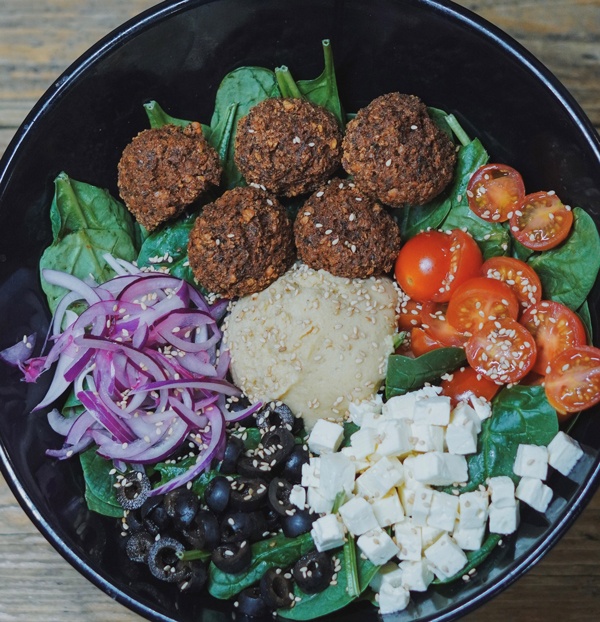 Habibi Bowl
Special Falafel, served on a fresh spinach base, accompanied with feta cheese, cherry tomatoes, black olives, purple onion, covered with sesame and our homemade hummus.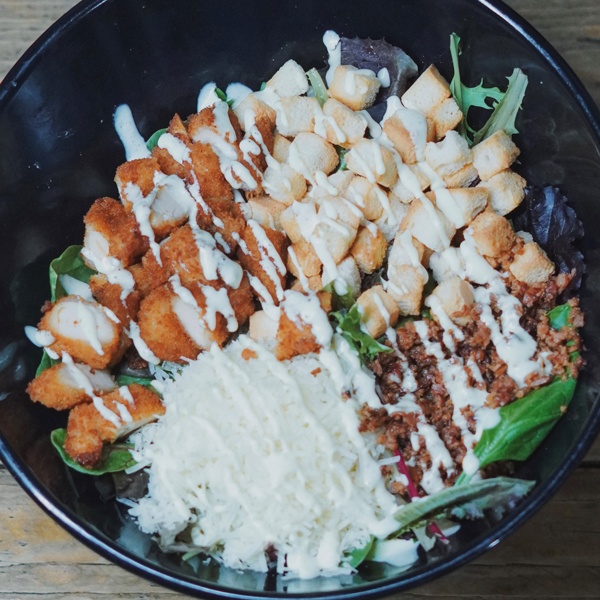 Cesar Bowl
Mixed baby leaf lettuce with crispy or grilled chicken, croutons, bacon hash, parmesan cheese and our especial Caesar dressing.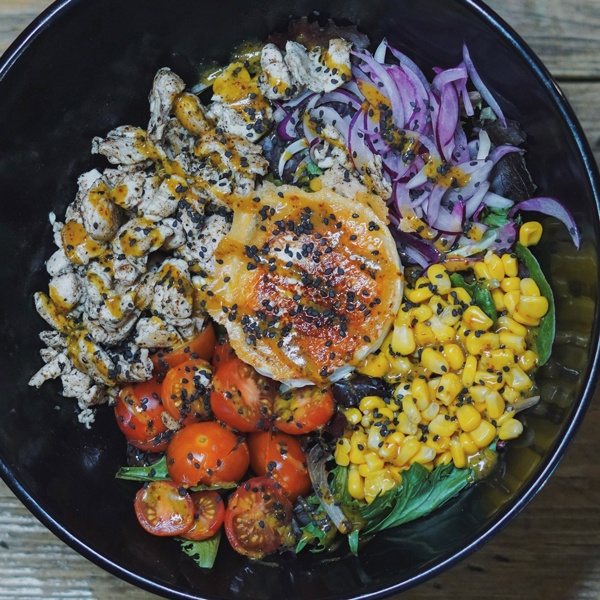 Chick'n Goat Bowl
Baby Leaf lettuce base, grilled chicken breast, sweet corn kernels, fresh tomato hash, purple onion strips and succulent slice of grilled goat cheese, covered with black sesame and seasoned with our exquisite honey-mustard sauce.