PEPITOS
250g of meat/chicken/pork, cut by hand into small cubes and macerated for 48 hours with our own recipe.
All pepitos are accompanied with:
Natural fries
Nachos (without gluten)
Salad
Sweet potato +1,5€
Onion rings +1,5€
Gluten free bread +1€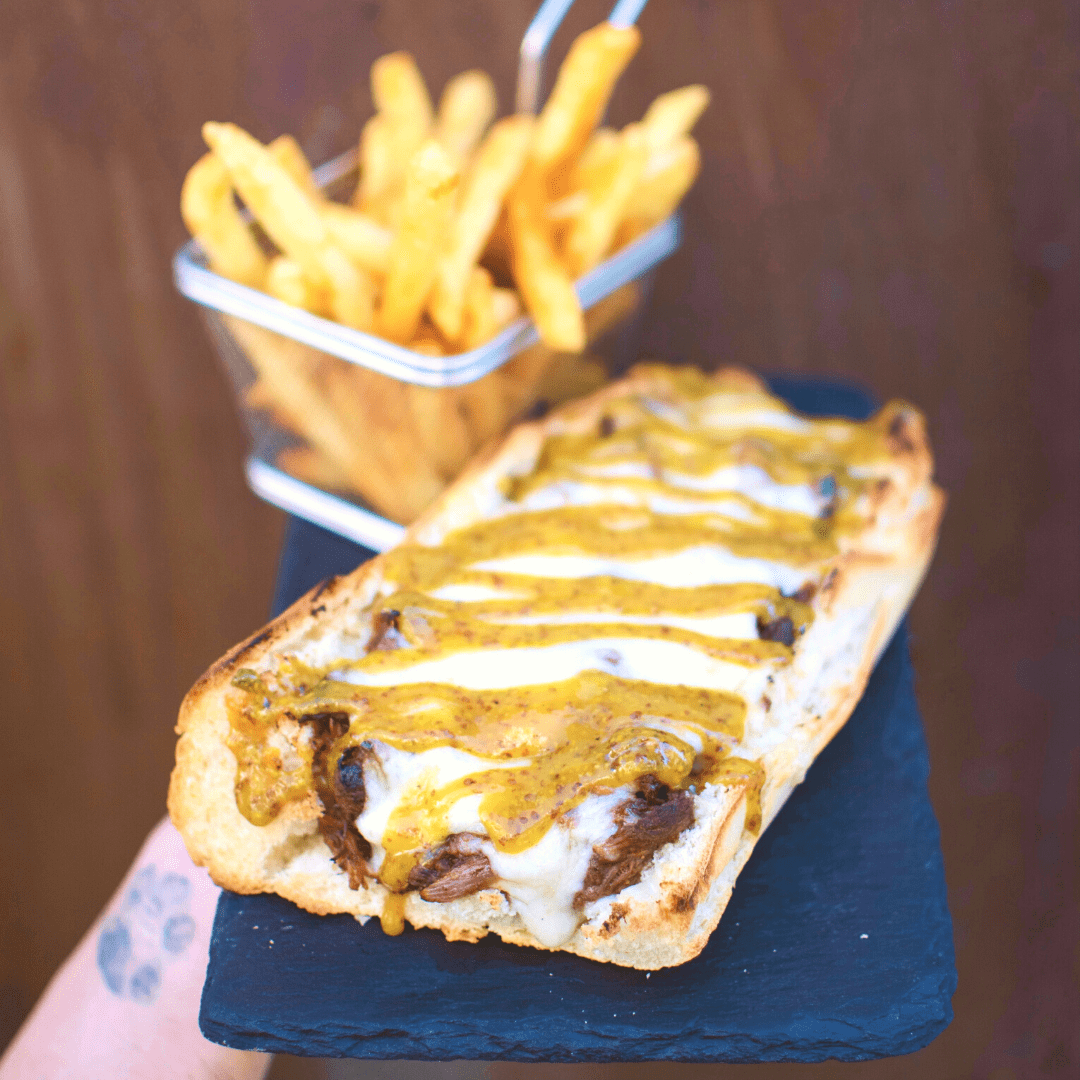 Rib King
Chopped beef, juicy barbecue pork ribs and mixed with grilled onions, covered with gratin provolone cheese and our exquisite honey mustard sauce. "The people's choice."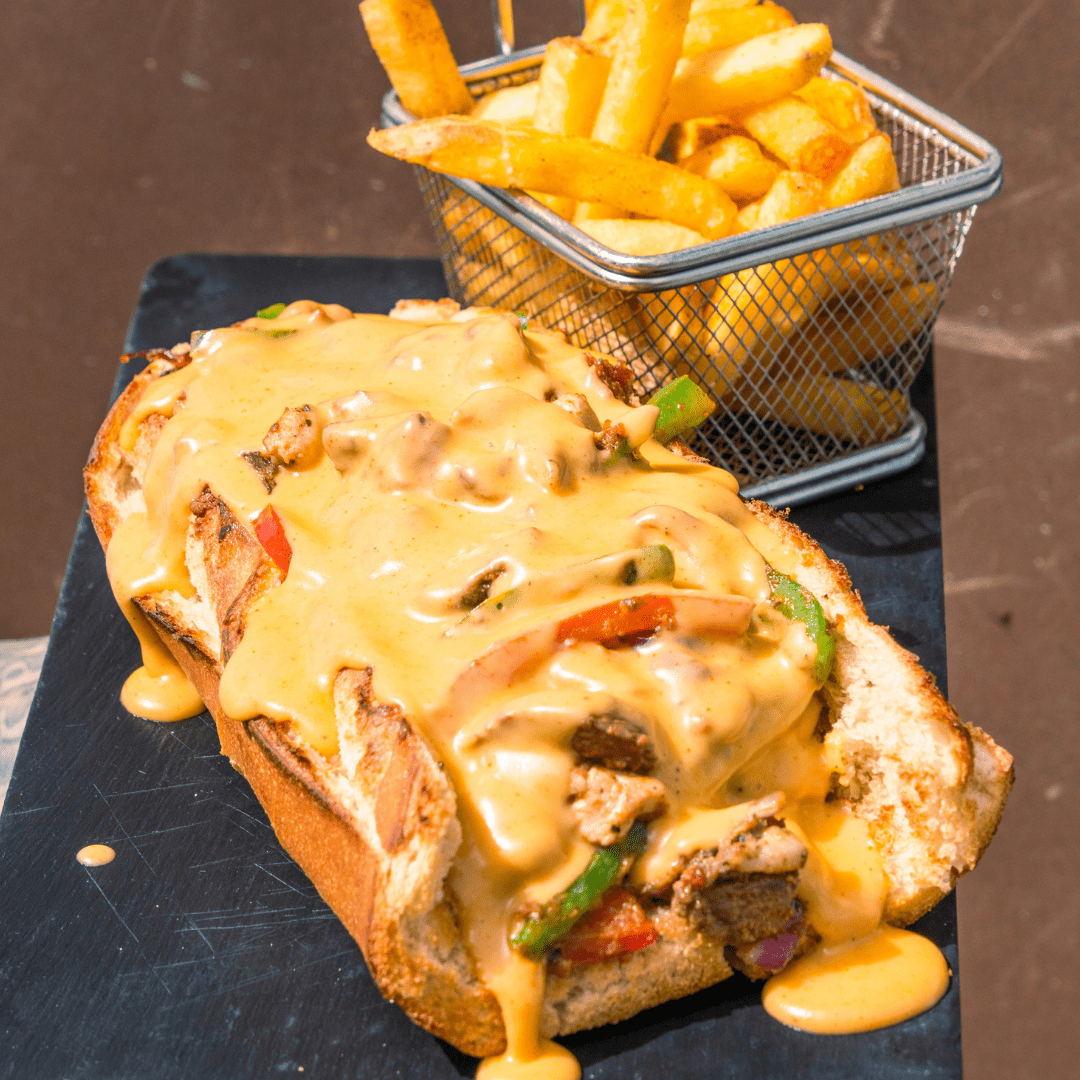 The Jack
Juicy pieces of grilled beef and chicken breast, sautéed with homemade chorizo hash, red and green peppers, and red onion. Topped with our Monterey Jack cheese fondue.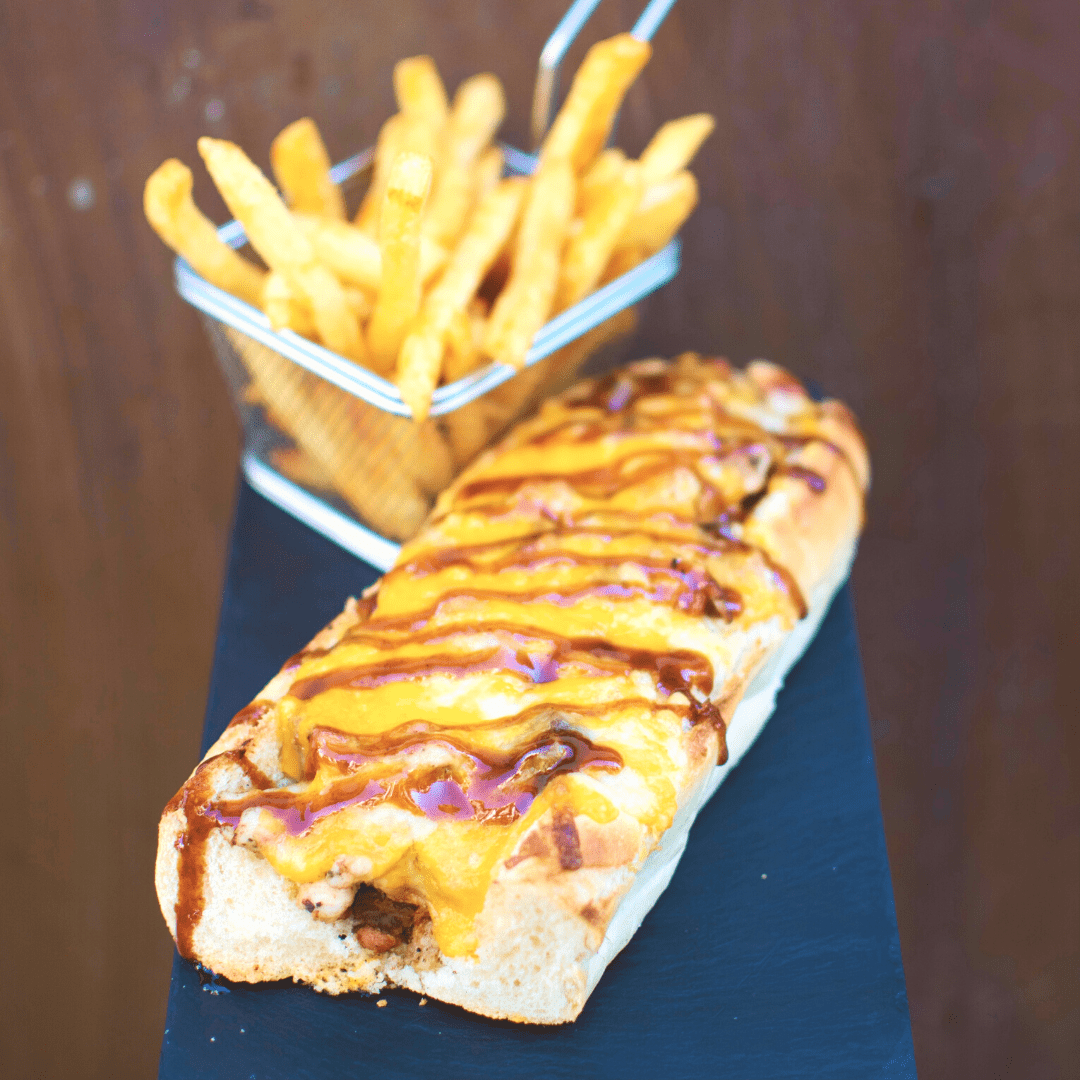 Tres Sabores
An incredible mix of grilled chopped beef, chicken breast and sajonia pork chop, covered by an exquisite layer of gratin mozzarella, cheddar, gouda cheese and garnished with bourbon barbecue sauce. "LaraGrill's classic."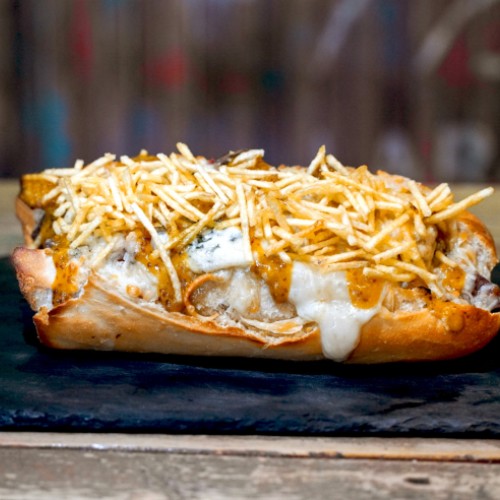 El Verdadero
Delicious mix of grilled beef, chicken breast, crispy bacon and caramelized onion. Covered with 4 cheeses (mozzarella, provolone, parmesan and roquefort). Topped with honey mustard and potato straws.
By Chef: @jeanpaul.aaron
El Criollo
Grilled chopped chicken breast, mixed with our delicious grandma shredded meat and, topped with fried plaintain slices. Covered with gouda and mozzarella gratin cheese and topped with avocado slices.
"Homage to our land."
Chefs suggestion: Extra papelón sauce.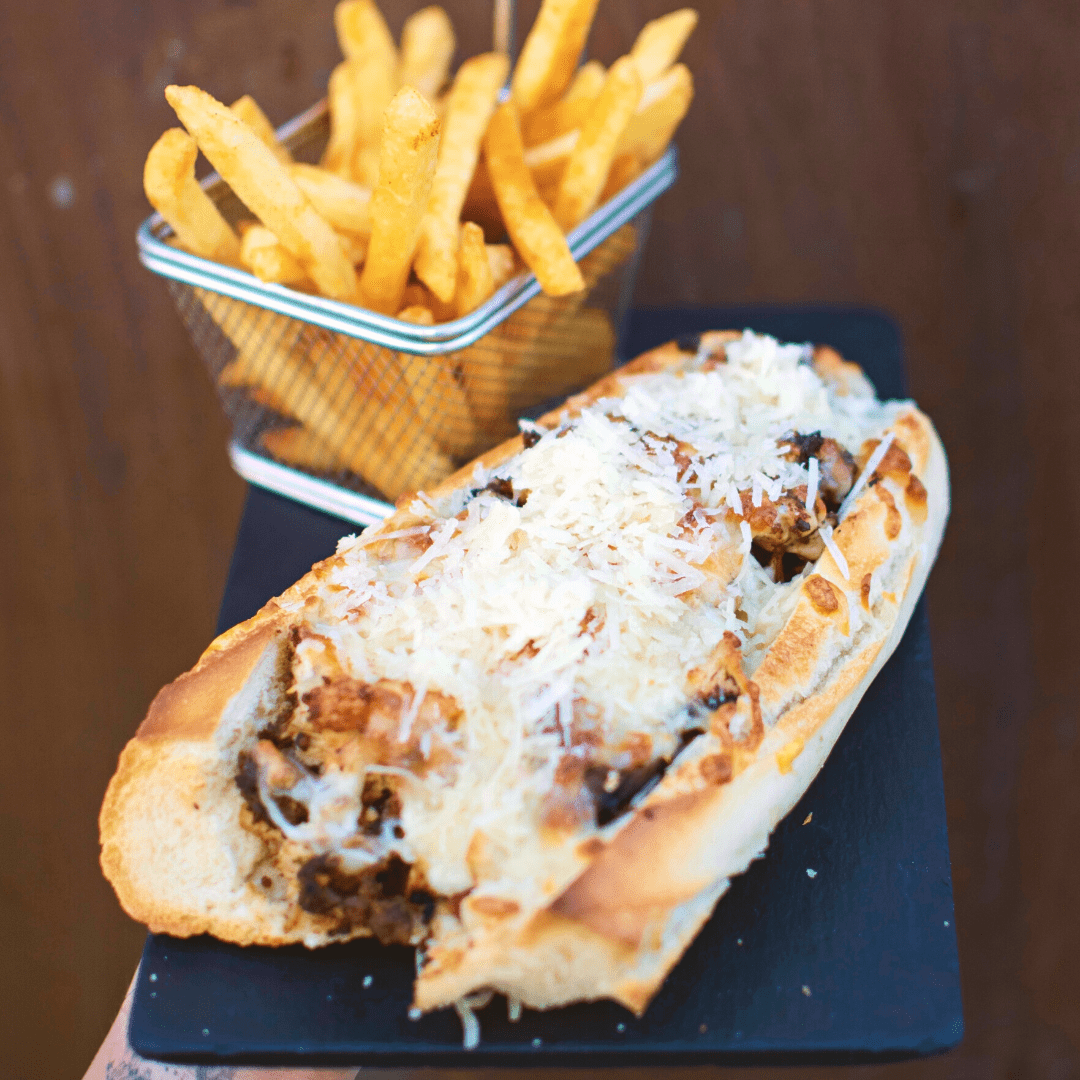 El Mixto
Grilled chopped beef and chicken breast, mixed with crispy bacon and covered with gratin mozzarella and parmesan cheese. "The one that can not miss."
Chefs suggestion: Extra corn.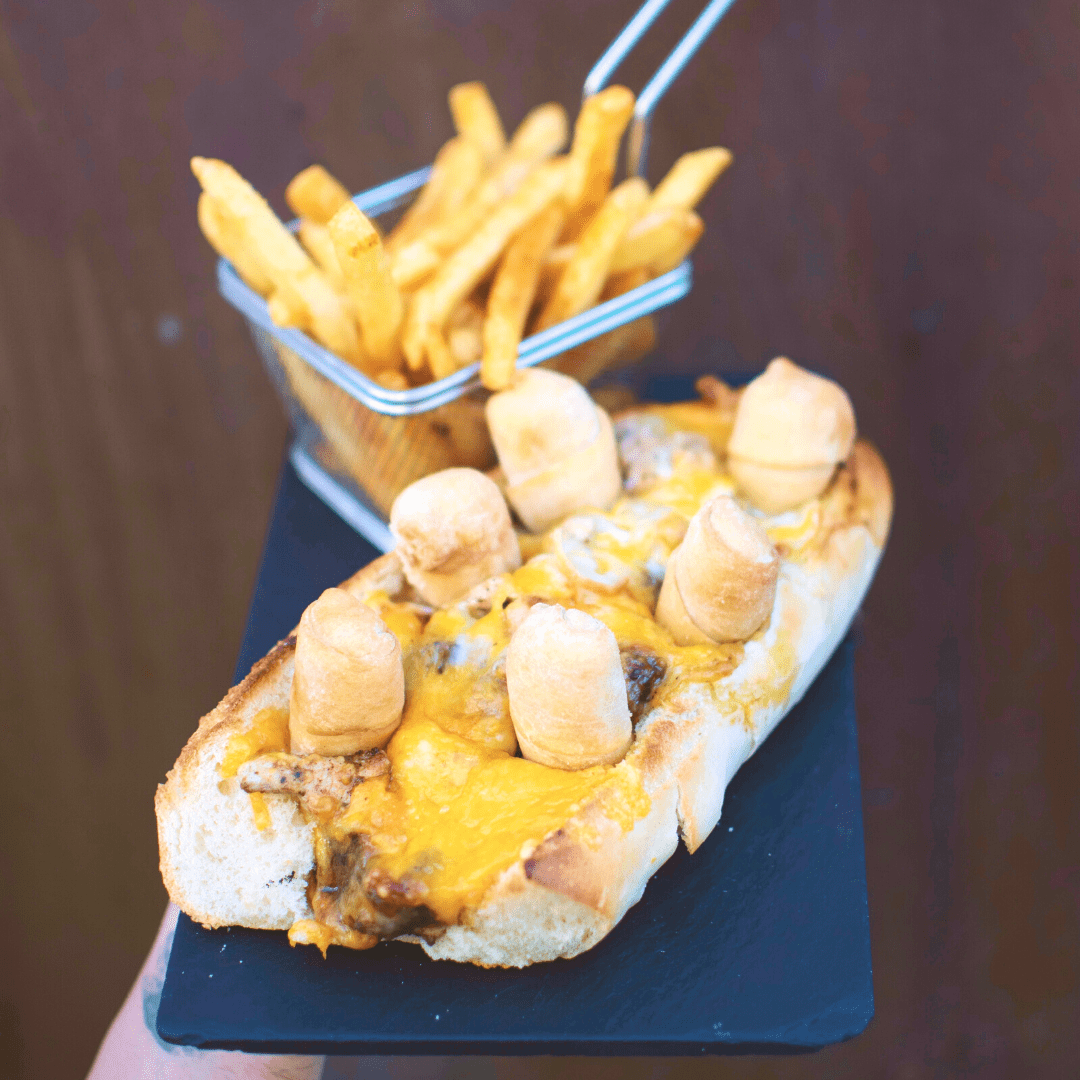 Tekepepito
Mixed chopped beef and chicken grill with melted gouda, cheddar and mozzarella cheese, crowned with traditionals venezuelan tequeños. "Try ir with our homemade sauces!."
Chefs suggestion: Extra crispy bacon.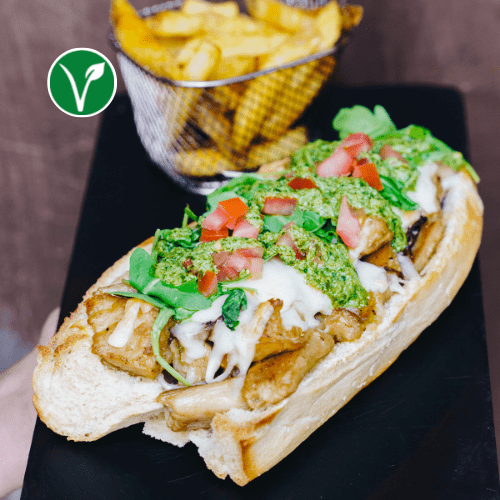 Green Padrino
Exquisite TVB NoChicken grill stir fry with garlic seasoned mushrooms. Covered with mozzarella and parmesan cheese. Finished with fresh arugula, natural tomato and genovese pesto sauce.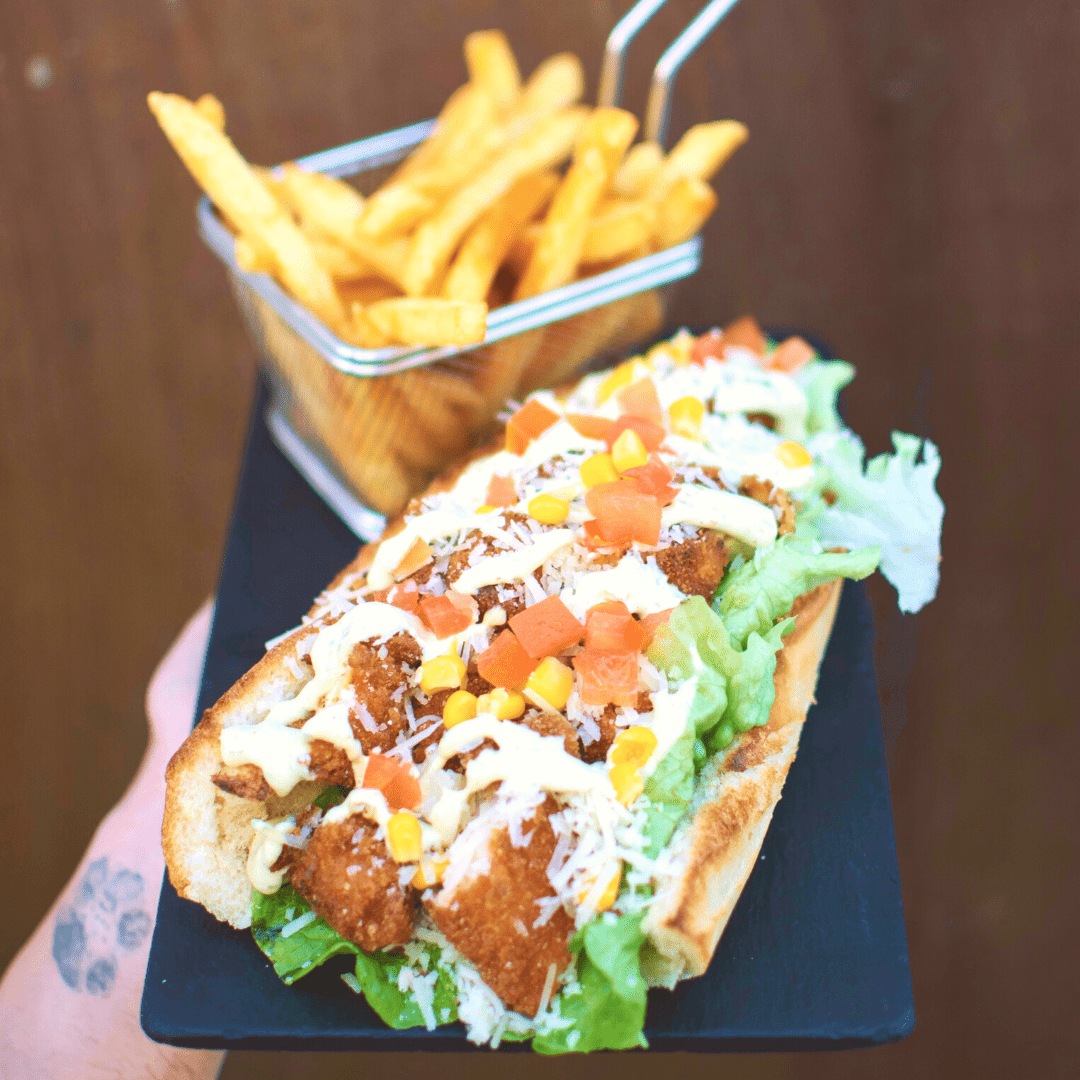 Mr. Ranch
Crispy chunks of chicken breast in batter and sautéed on the grill with bacon and corn, served on a bed of Batavia lettuce and topped with Parmesan cheese,fresh tomato mince and our Ranch Grill sauce.
Chefs suggestion: Extra garlic mushrooms.