Cocktails
M-R: 20:00 a 23:00
F-U: 13:00 a 23:00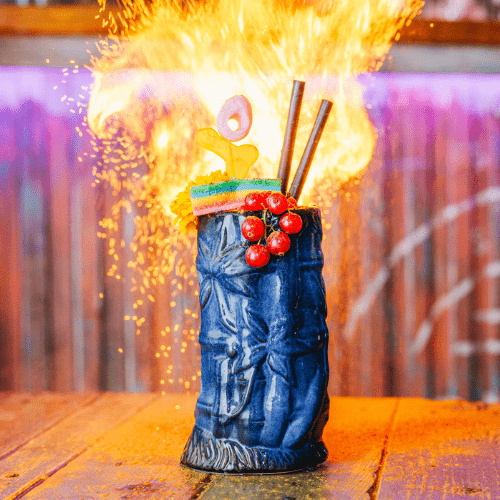 Caribbean Fire
Gin, agave syrup, lemon juice, passion fruit pree, mint & soda
It takes us to these volcanic landscapes in the Lesser Antilles. Turning its aromas and bubbles into their maximum splendor reaching the top with our caramelized fire, thus transforming the Gin into pure passion!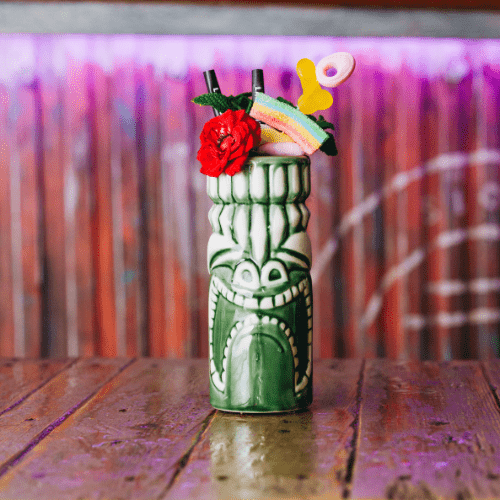 Tiki Daiquiri
White rum, lemon juice, strawberry puree, mango or passion fruit.
For the iced drinks lovers, the frozen is the way to go. A refreshing opcion with a soft and sour  taste. An ideal tropical mix.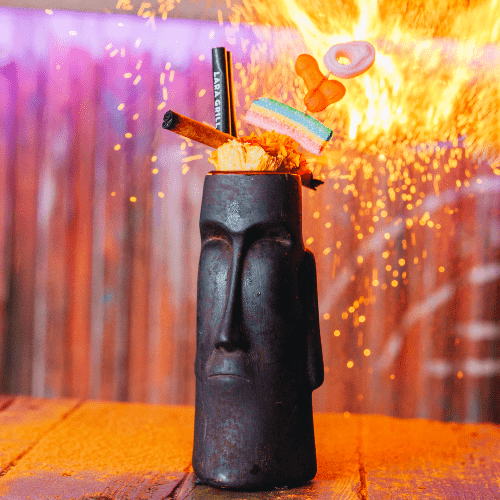 Piña colada Moai
White rum, pineapple puree, milk and grated coconut.
Perhaps one of the classic tropical cocktails that evokes the idea of paradise with every sip, nothing connects us better with the holidays than a piña colada.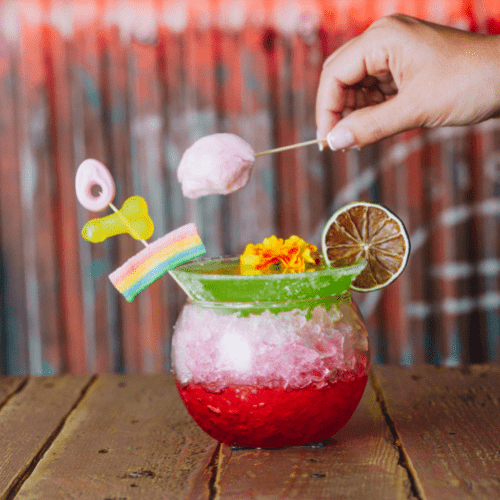 Margarita Candy
Tequila, melon liquor, Cointreau, lemon juice & sugar syrup.
He loves me, he loves me not? Today we´re not going to pluck daisies. We´re drinking one after another. Perfect match for out Tex-Mex nachos.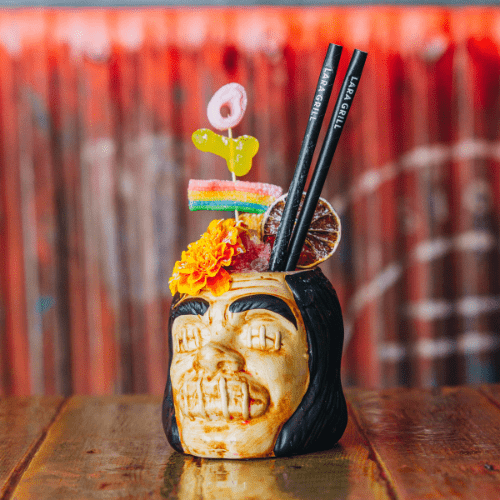 Lara Cooler
Vodka, melon liquor, orange juice, pineapple juice & blueberries juice.
Lara's Originals. Fresh as air and sweet as honey, refresh your palate with a cocktail like this. Ideal to pairing with your favorite pepito.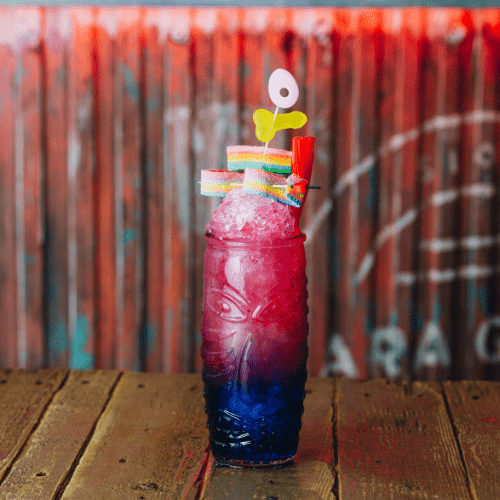 Guacamayo Tropic
Malibu, Blue Curacao, grenadine & pineapple juice.
Lara's Originals. A rainbow of sweet and fruity flavour perfect to combine with your burger. Finish stirring it and discover its color!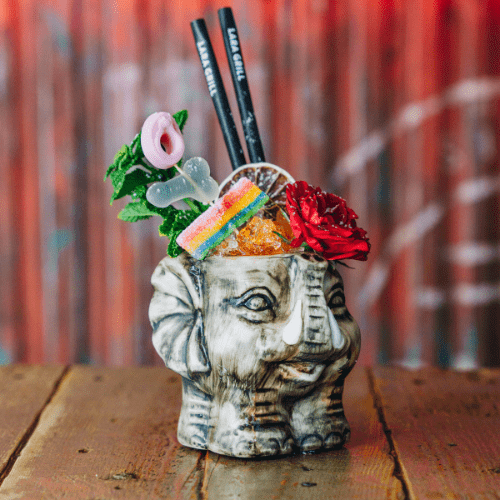 Mojito Mamut
Golden rum, Angostura, lemon, peppermint and sugar syrup.
We've turned the classic mojito upside down, using golden rum, combining freshness with our natural fruity flavours. This makes it stand out from any other mojito you know