BURGERS & PEPITOS MEDIUM SIZE
If So you can get the dessert!
Add potatoes for +2€.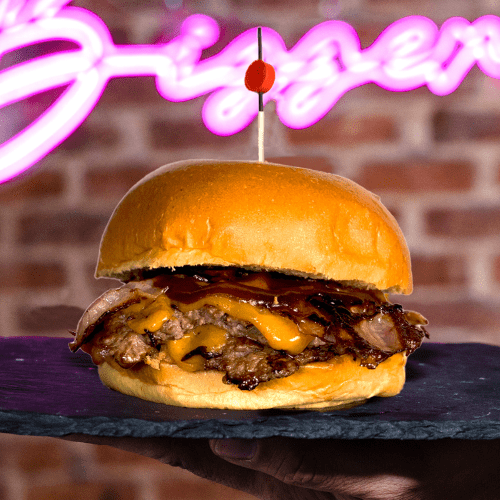 AMERICAN ORIGINAL
Smash grilled beef, covered with cheddar cheese, our exquisite maple bacon and a touch of barbecue sauce.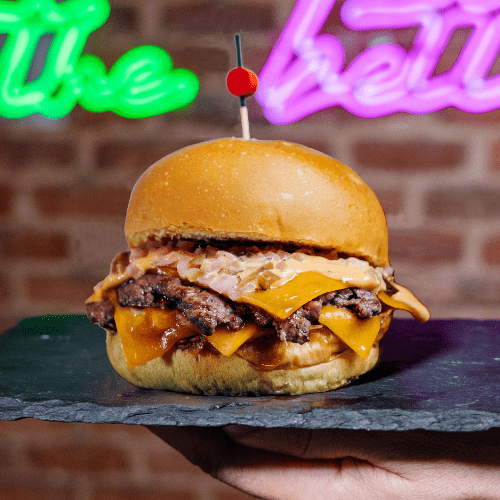 BABY SMASH
Grilled beef smash, topped with cheddar cheese, crispy pickle and red onion hash, topped with SmokeyBaconnaise sauce.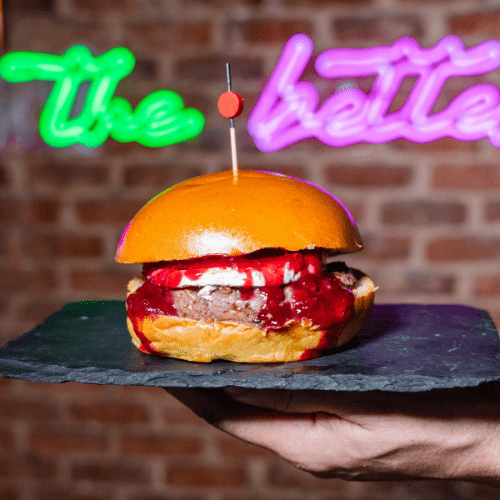 RED GOAT  
Grilled beef, slice of goat cheese and topped with our delicious red berry sauce.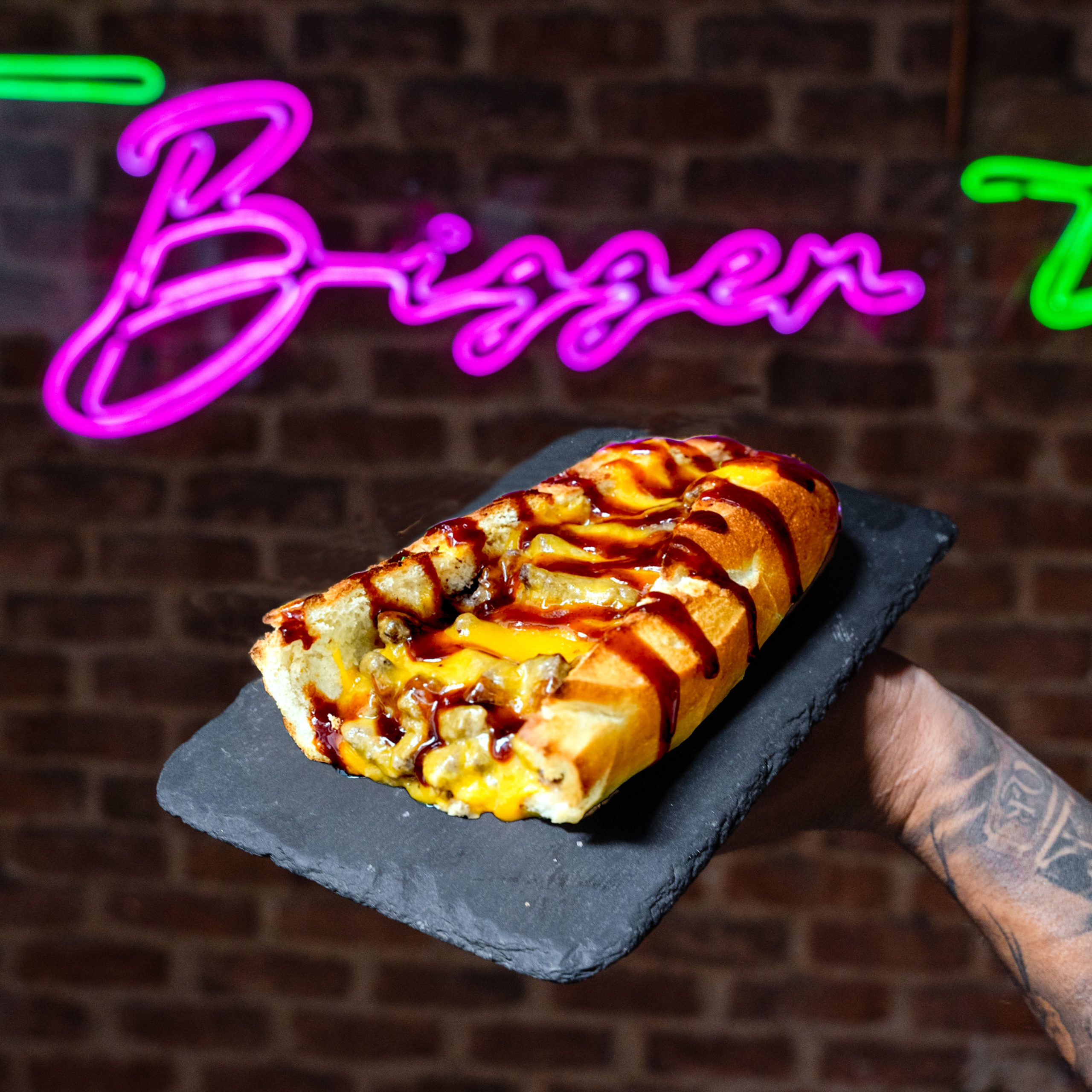 FAST BOY 
Diced grilled beef, topped with baked cheddar cheese au gratin and topped with barbecue sauce.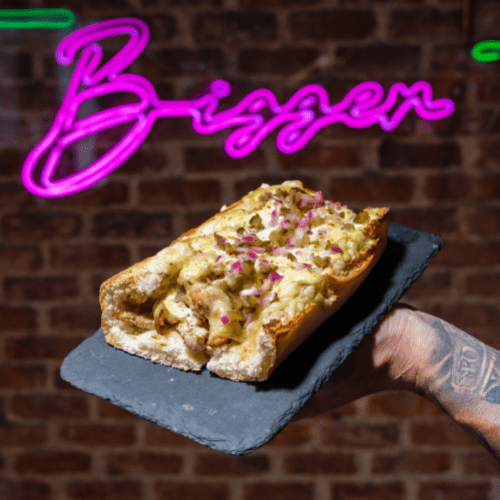 CHICKEN LITTLE
Diced grilled chicken breast mixed with crispy bacon, topped with oven grilled gouda cheese, crispy pickle relish and red onion. Topped with our Ranch sauce.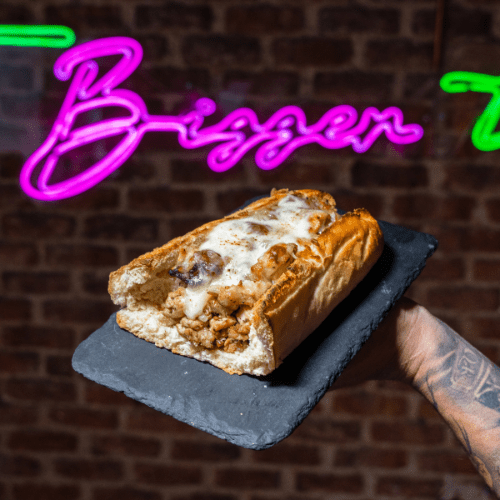 EL CHAMITO
Mix of grilled diced beef, chicken breast and crispy bacon, topped with baked mozzarella cheese au gratin.